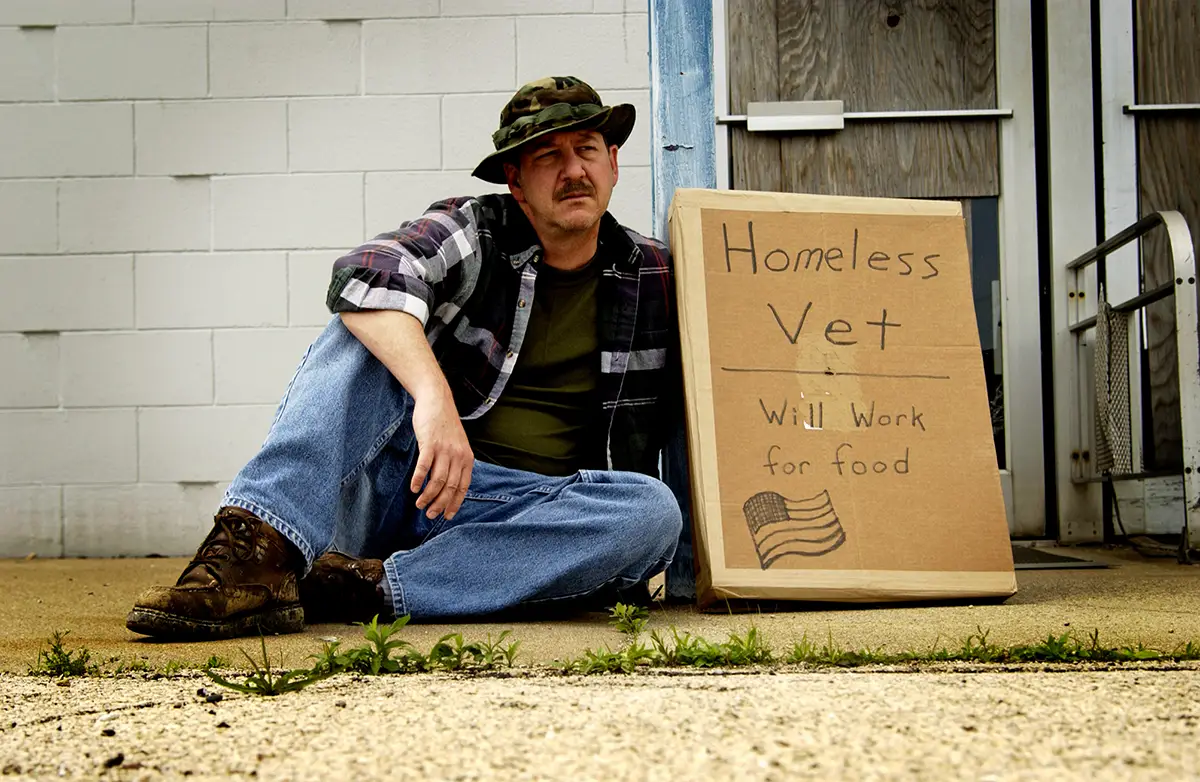 Three states and 83 local communities have effectively ended veteran homelessness in their jurisdictions as of March, 2021, according to federal data.
These states and communities modeled their programs on federal guidelines promoting the "Housing First" approach to addressing homelessness. The federal guidelines require that veterans can quickly move into permanent housing and are provided the services needed to get back on their feet.
Over the last decade, veterans are one of the only groups to see a drastic reduction in homelessness. From 2010 to 2020, the number of homeless veterans was cut almost in half. While 74,087 veterans experienced homelessness in 2010, the number fell to 37,252 in 2020.
That number can be partly credited to Connecticut, Delaware, and Virginia ending veteran homelessness statewide. Local jurisdictions ending veteran homelessness range from rural Kittitas County in Washington's Cascade Mountains to big cities like Philadelphia, Houston, Miami, and New Orleans.
The federal criteria for ending veteran homelessness were set by the U.S. Interagency Council on Homelessness (USICH), the Department of Housing and Urban Development (HUD), and the Veterans Administration (VA).
In order to be designated as a community that has ended veteran homelessness, states and local jurisdictions must do the following things:
Identify all veterans experiencing homelessness.
Provide shelter immediately to any veteran experiencing unsheltered homelessness who wants it.
Provide service-enriched transitional housing only in limited instances.
Show the capacity to help veterans swiftly move into permanent housing.
Show that resources, plans, partnerships, and system capacity are in place should any veteran become homeless or at risk of homelessness in the future.
When a community reaches the following benchmarks, it has functionally ended veteran homelessness:
Chronic and long-term veteran homelessness has ended.
Veterans have quick access to permanent housing.
Communities have enough permanent housing capacity to meet homeless veteran needs.
Communities must commit to the Housing First model.
Functionally ending veteran homelessness does not mean that there are no homeless veterans in a community. It does mean that any veteran on the street can immediately have emergency shelter, soon have permanent housing, and have access to services all along the way. 
Housing First is a strategy that works and that lasts. According to the VA, 84% of veterans in the early Housing First pilot stayed in their permanent homes for extended periods.
Those who served this country in uniform deserve no less than a decent home and the support to make their way in the community. Housing First honors that promise.