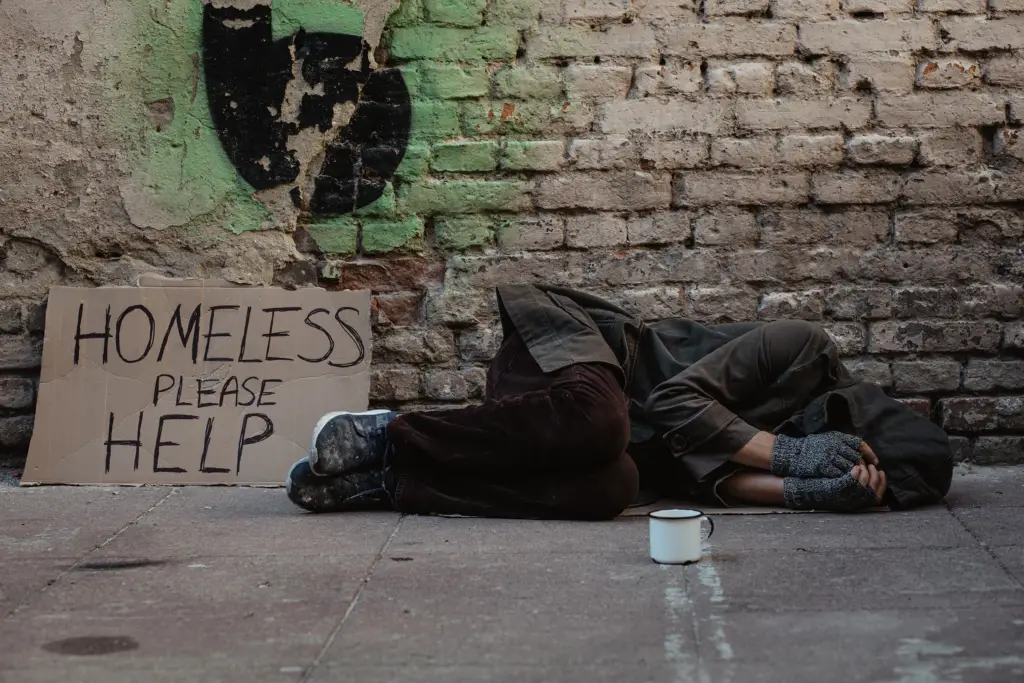 If you find yourself without a place to stay in Tennessee, be careful where you choose to sleep. Tennessee has become the first state in the nation to make camping on both state and local public land a felony.
The new law will make it much harder for persons who are homeless to get the stable housing, employment, and public benefits needed to get on their feet.
The law, Senate Bill 1610 and House Bill 978, was adopted by the Tennessee legislature in response to the growing visibility of homeless encampments. Like most of the country, Tennessee has seen a rise in people experiencing homelessness over the last few years.
Despite much public opposition, including more than 300 faith organizations, the law had strong support among conservative lawmakers. It passed in the state Senate by a vote of 22-10, and the House of Representatives by a vote of 57-28. The bill became law after Governor Bill Lee declined to sign it.
What does the new law ban?
Tennessee already had a law from 2012 that made it a misdemeanor to camp on state land, except in areas designated for camping. The new law expands the camping restrictions to local public lands, and raises the charge to a felony. Now, camping in public will not just be punished by a fine, but will be considered a criminal offense. 
Public lands include parks, highways, bridges, and overpasses. The new law defines camping as, "putting up a tent or furniture, storing personal belongings or food, cooking, sleeping, and starting a fire." People can still stay over in areas designated by state and local authorities for camping.
What are the penalties for camping in Tennessee's public spaces?
People convicted of camping on state or local public land in Tennessee can face:
Up to 6 years in prison
A fine of up to $3,000
Loss of voting rights
Confiscation of camping items
In addition, the law also adds a misdemeanor for camping along highways, under bridges, or within an underpass. The misdemeanor charge carries a $50 fine and community service. It is up to prosecutors if they want to seek a felony.
Camping violations are not limited to overnight hours. Authorities need to provide a 24 hour warning to people in violation of the camping ban. If people leave before then they will not be charged and their belongings will not be confiscated.
What will the impacts be on Tennessee residents without housing?
People experiencing homelessness in Tennessee will face the threat of jail time, a large fine, loss of their possessions, and loss of their right to vote. These are very severe penalties just for doing the basic things human beings need to survive: eat, sleep, and shelter from the elements.
The new law will also create many more obstacles for people trying to escape homelessness and build stable lives. Bobby Watts, CEO of the National Healthcare for the Homeless Council, said that he felt the law will make homelessness worse in the state.
"Having a felony on your record makes it hard to qualify for some types of housing, harder to get a job, harder to get benefits," Watts said.
Tennessee's anti-camping law may be unconstitutional
In some areas of the country, laws like this have already been declared unconstitutional.
Federal judges in the jurisdiction of the 9th Circuit Court of Appeals have ruled that it is unconstitutional for local jurisdictions to punish people for sleeping in public if there are not enough shelter beds available.
This applies to nine states: Alaska, Arizona, California, Hawaii, Idaho, Montana, Nevada, Oregon, and Washington.
In the states governed by the 9th Circuit opinions, sleeping in public cannot be charged as a crime or fined as a misdemeanor. The federal judges ruled that going to jail because you could not find a place to sleep violates the Constitution's ban on "cruel and unusual punishment."
Tennessee is under the jurisdiction of the 6th Circuit Court of Appeals. This means that the 9th Circuit's opinions do not apply to Tennessee. If homeless people and advocates sue Tennessee in federal Court, 6th Circuit judges could uphold the anti-camping law.
When different federal circuit courts have conflicting opinions on an issue, the Supreme Court can be asked to hear the case. Once the Supreme Court rules on a case, it then becomes the law for every state in the nation.
The Supreme Court has already declined to hear an appeal of the 9th Circuit decision, letting it stand as the law out west. Because the justices did not decide on the case themselves, the 9th circuit ban on criminalizing homelessness does not apply to states in other jurisdictions.
Criminalizing homelessness only hurts our most vulnerable neighbors. It makes it harder for homeless people to get housing and jobs so that they can get back on their feet. It is also more costly to jail people over and over, rather than providing decent housing and supportive services.