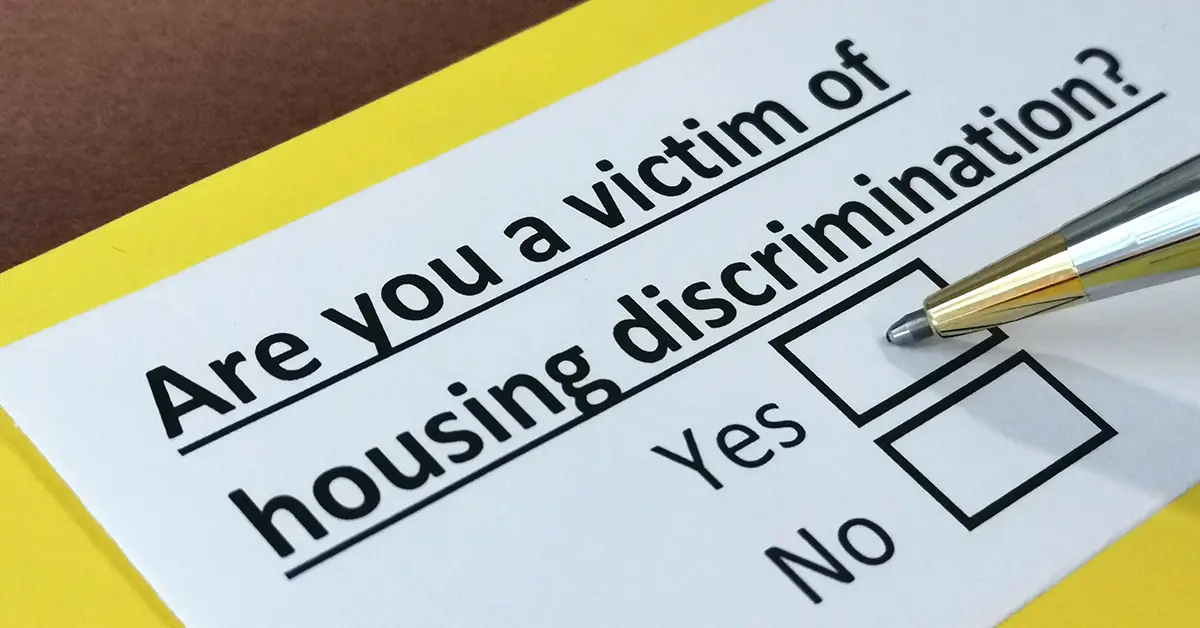 Fair Housing complaints rose significantly in 2021, according to a recent annual report on housing discrimination by the National Fair Housing Alliance (NFHA).
The Fair Housing Act bars housing discrimination on the basis of race, color, religion, sex (including gender identity and sexual orientation), disability, familial status, or national origin.
In 2021, agencies reported that 31,260 fair housing complaints were filed. This is the most filed in over 25 years, and an 8.7% increase over the previous year.
Renters filed 82% of all the housing discrimination complaints reported for 2021. 
Seven agencies did not submit data for 2022 that participated in 2021. If they were included, the number of fair housing complaints in 2021 would likely be even higher.
Most filings are for disability and race
Housing discrimination against persons with disabilities made up more than half of fair housing complaints in 2021. Racial discrimination was the next most common fair housing complaint.
Here is the breakdown of the type of fair housing claims filed in 2021:
Disability 53.7%
Race 18.9%
Sex 7.4%
Familial status 7.2%
National origin 5.7%
Color 2.4%
Religion 1.2%
Nonprofit groups step up to the plate
Private fair housing organizations handled the vast majority of housing discrimination complaints, with government agencies lagging far behind. 
Private organizations processed 73% of the fair housing complaints filed in 2021. This is more than double of the number of complaints handled by local, state, and federal agencies combined.
NFHA's report shows that discrimination against low-income renters is on the rise. It also shows that private fair housing groups are carrying the bulk of the load for low-income renters. NFHA points out that more public funding for these organizations is needed to keep up with the growing number of fair housing cases.