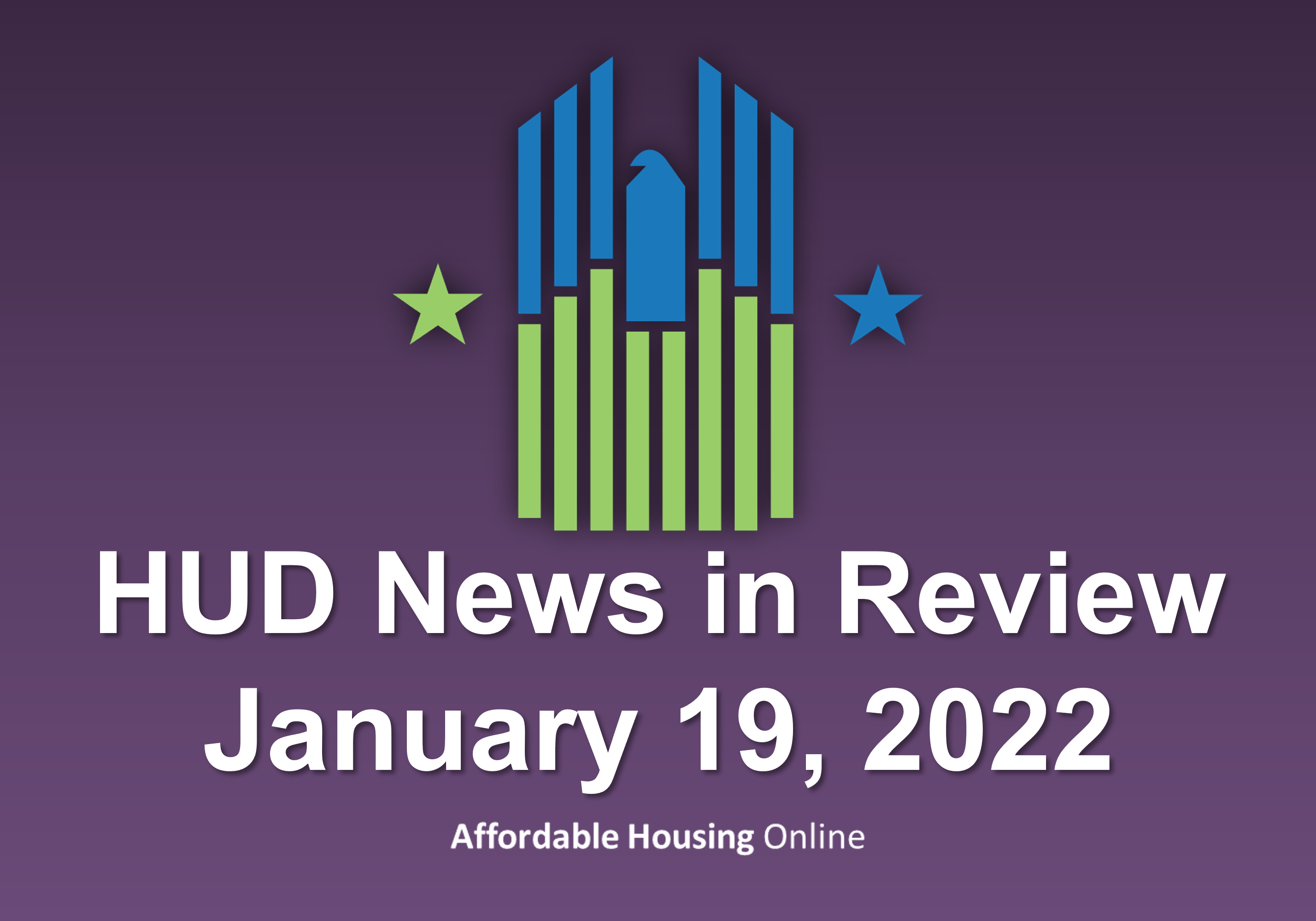 Disclaimer: Affordable Housing Online is not affiliated with HUD, or any HUD agency.
Property listing period extended for HUD-owned single family homes
Posted Date: January 13, 2022
The Federal Housing Administration (FHA) announced it is increasing its exclusive listing period for certain single-family homes to allow more time for owner-occupants, HUD approved nonprofit organizations, and government entities to submit bids for the purchase of these HUD homes.
Beginning March 1, 2022, new listings of HUD single family homes insured or insured with escrow will be listed on HUD's Real Estate Owned (REO) sale site found here. The listing time will be extended from 15 days to 30 days.
Homes listed on the HUD Homes website will be eligible for FHA-insured financing under the FHA 203(b) program, meaning that they meet FHA's minimum property standards and may only require cosmetic repairs or non-structural repairs up to $10,000.
HUD gives $83M to Tribal communities for COVID-19 help
Date Posted: January 18, 2022
HUD announced the award of $83 million in Indian Community Block Grant-American Rescue Plan (ICDBG-ARP) funds to 74 Tribal communities to prevent, prepare for, and respond to the COVID-19 pandemic.
What does this mean for renters?
HUD Deputy Secretary Adrianne Todman said:
"With the funding HUD is awarding today, we remain diligent in continuing our mission to ensure that every person has the security of a healthy home and community. HUD will continue to strengthen partnerships with Tribal communities to ensure that all communities receive equitable relief."
A break-down of the ICDBG-ARP awards are listed here.
HUD Secretary Fudge spoke at event honoring MLK
Date Posted: January 19, 2022
On Monday, HUD Secretary Marcia L. Fudge spoke at a prominent political and spiritual event in Atlanta, GA in celebration of Martin Luther King Jr. Day.
The annual King Beloved Community Commemorative Service traditionally brings light to issues that affect people of color, other minorities, and low-income households.
No quotes could be found from Secretary Fudge, but Vice President Kamala Harris spoke about the need for passage of new federal voting rights laws in a video address.
Speaking about the Senators who are trying to stop the Freedom to Vote: John R Lewis Act, Vice President Harris stated:
"The proponents of these laws are not only putting in place obstacles to the ballot box, they are also working to interfere with our elections to get the outcomes they want and to discredit those they do not. That is not how democracies work."
Other speakers at the service included Senator Raphael Warnock, and Atlanta Mayor Andre Dickens. Georgia Governor Brian Kemp and First Lady Marty Kemp also spoke in a video address.