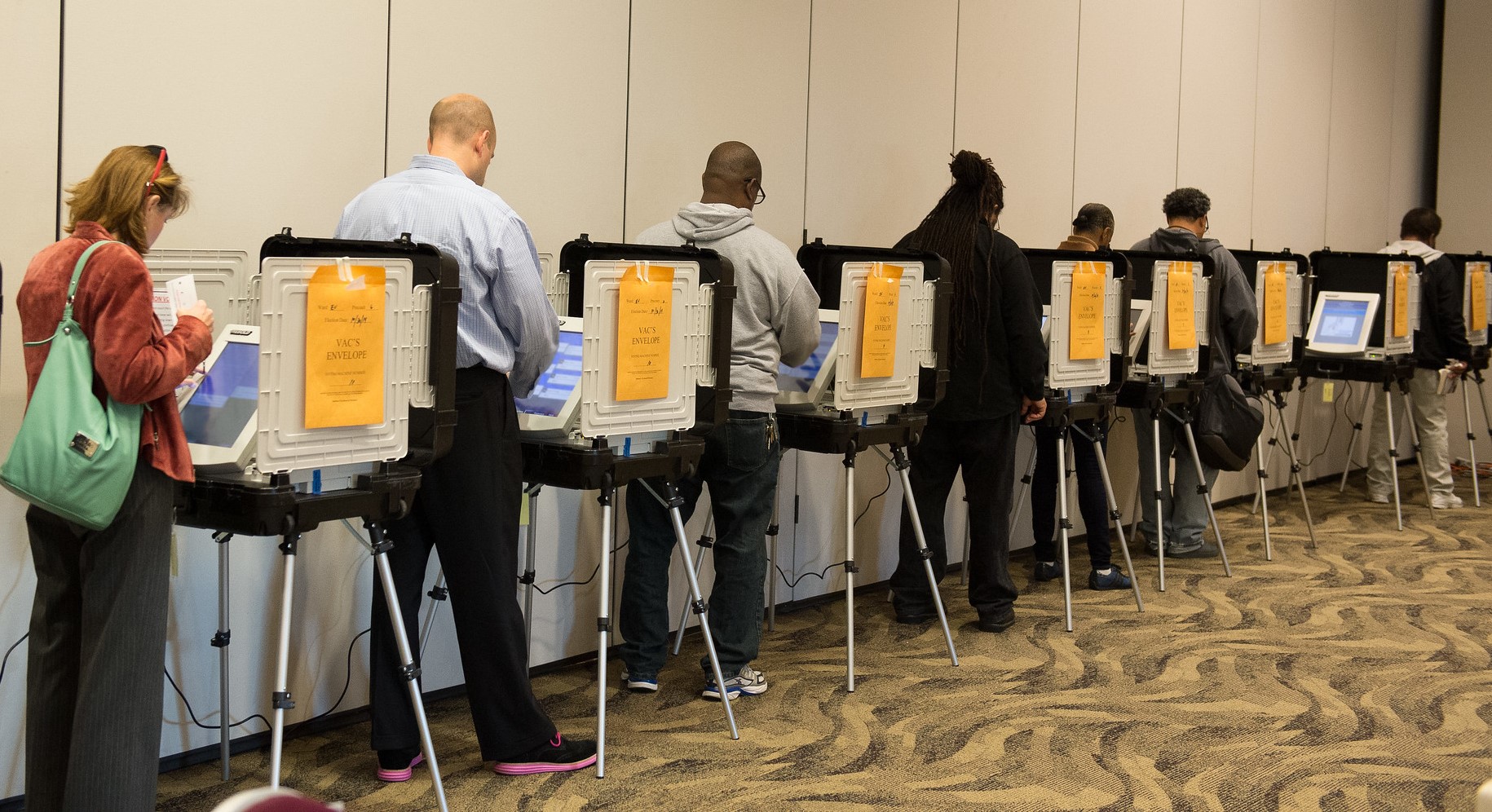 Update: On Wednesday night, the Senate voted to not move the Freedom to Vote: John R Lewis Act forward to a final vote. A vote to change filibuster rules also failed, removing any chance of the voting rights bill passing into law.
As the U.S. Senate debates passing the Freedom to Vote: John R Lewis Act, it is important to be reminded why voting rights mean so much to low-income renters.
After President Biden won the last Presidential election, conservative areas like Houston, Miami, and Milwaukee changed voting rights and procedures to make it hard for different racial or language minority groups to vote in elections.
In many areas, voter ID requirements were made difficult, time limits to mail in ballots were shortened, and laws allowing voters to be purged from registered voter lists were enacted.
The Freedom to Vote: John R Lewis Act would standardize election laws and voter access across the country, and ban political gerrymandering (in which state leaders redraw congressional district boundaries to their advantage). It would extend the duration of early voting to 15 days, allow for everyone to vote by mail, and use same-day online and automatic registration.
Also important from this new legislation is reintroducing the requirement that states with a history of discrimination would have to get permission from the Department of Justice before changing election laws. Under this bill, if proposed changes to voting laws are not cleared by the federal government through the Department of Justice, the voting laws will not be changed.
Other big impacts from this bill include:
Making Election Day a federal holiday.
Limiting the wait time to vote to 30 minutes, and eliminating voters from standing in long lines to vote.
Restoring voting rights to formerly incarcerated people after they serve their prison sentences.
Adding the Native American Voting Rights Act to protect the voting rights of America's indigenous people.
Requiring secret groups to disclose the source of their funding and create a campaign finance method for small donor matching funds.
If this bill passes, the interests and needs of people of color, low-income households, and persons with disabilities will all be better addressed by elected officials.
The needs of the people, like affordable housing, infrastructure, and equal rights, could be better addressed if all the people could vote for the candidate of their choice, in a fair and easy process.
Because any tie-breaking vote in the Senate goes to Vice President Kamala Harris, Democrats technically hold the majority in the chamber.
However, their numbers are not strong enough to pass this bill with no contest. Without 60 votes in favor, a Senator can use the filibuster to delay voting, and stop the Freedom to Vote: John R. Lewis Act from getting to the floor for a vote altogether.
Altering or removing Senate filibuster rules can help get this bill passed, but Democrats are not united in an effort to overturn the filibuster.
Democrat Senators Joe Manchin (WV) and Krysten Sinema (AZ) have both stated they would not support a change or end to the filibuster. These two Senators have consistently blocked bills proposed by Democrats.
The Senate will vote on the Freedom to Vote: John R Lewis Act tomorrow, and many voting rights advocates fear that it will be defeated. Whether the bill is passed or not, the aftermath will be significant for low-income renters.