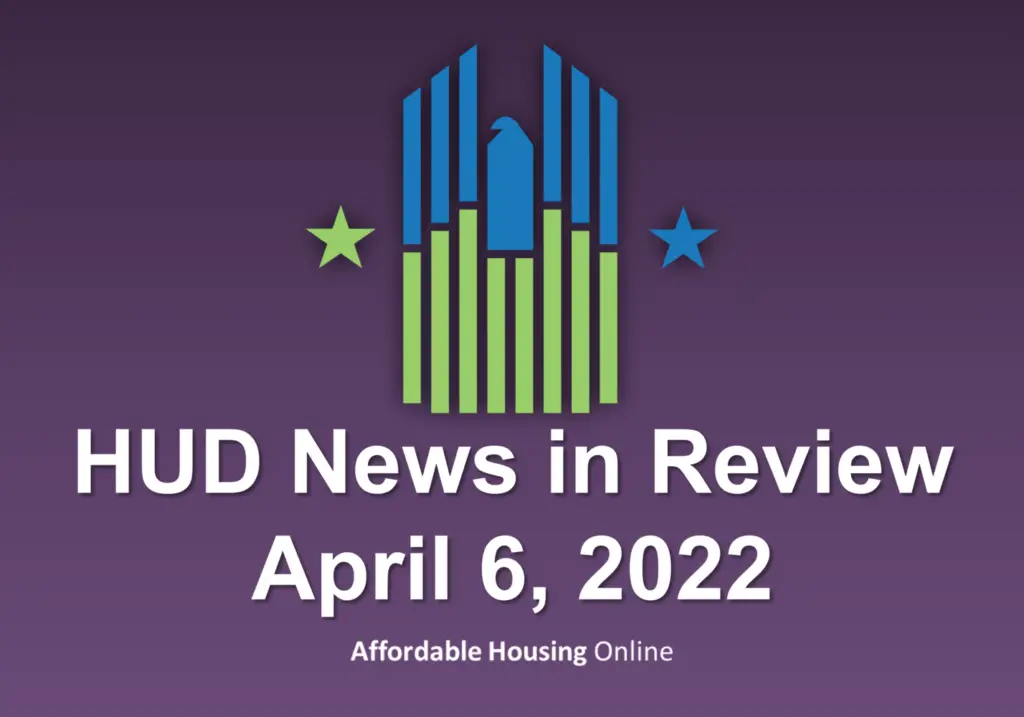 Disclaimer: Affordable Housing Online is not affiliated with HUD, or any HUD agency.
This week's announcements by the Department of Housing and Urban Development include:
HUD celebrates April as Fair Housing Month
Date Posted: April 1, 2022
HUD announced the kick-off of Fair Housing Month 2022. The theme this year is Fair Housing: More than just words.
HUD Secretary Marcia Fudge said, "The Fair Housing Act recognized what generations have known – that where we live impacts nearly every part of our lives."
Demetria L. McCain, HUD's Principal Deputy Secretary for Fair Housing and Equal Opportunity, stated, "This April, HUD is renewing its commitment to end housing discrimination and to ensure every person has equal access to safe, affordable housing."
Last year, HUD and HUD's partner agencies received more than 8,500 discrimination complaints that were based on one or more of the Fair Housing Act's seven protected classes which are: race, color, national origin, religion, sex (including sexual orientation and gender identity), family status, and disability. The highest number of discrimination complaints were about race and disability.
A virtual celebration was held on April 5th, to showcase HUD's efforts and advancements in fair housing.
Read the detailed release here.
Secretary Fudge travels to Puerto Rico and U.S. Virgin Islands to discuss disaster recovery
Date Posted: April 1, 2022
HUD Secretary Fudge traveled to Puerto Rico to meet with Governor Pierluisi, and other government and housing leaders to discuss the island's disaster recovery reconstruction efforts.
The Secretary also met with anti-gender based violence advocates. At the top of the meeting, the Secretary highlighted HUD programs that addressed gender-based violence.
Secretary Fudge then visited the U.S. Virgin Islands to tour a redevelopment project called Estate Donoe and visited a senior homes development.
While in the U.S. Virgin Islands, Secretary Fudge took part in a roundtable discussion with a nonprofit community organization called USVI.
At the discussion, Secretary Fudge reassured the participants of HUD's commitment to "strengthen existing relationships and meet the urgency of strengthening resilience to mitigate the effects of climate change."
New low income apartments to be built in California
Date Posted: April 2, 2022
Milestone Housing Group in California is using federal tax credit subsidies combined with loans from the Sonoma County Housing Fund, to build 77 new apartments in Santa Rosa, called the Acme Family Apartments.
The location of the apartments will be at 1885 Sebastopol Road in the Roseland Area. Completion time is projected to be July, 2023. Application for renting the new apartments will start in January, 2023.