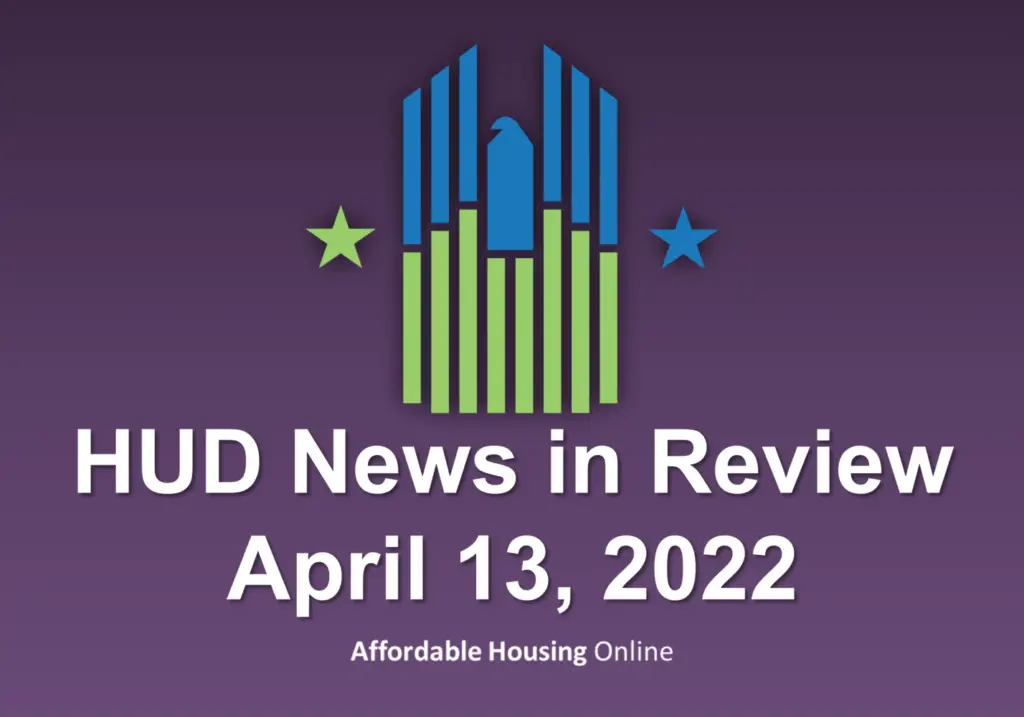 Disclaimer: Affordable Housing Online is not affiliated with HUD, or any HUD agency.
This week's announcements by the Department of Housing and Urban Development include:
HUD offers $3.3M for organizations fighting COVID-19 related discrimination
Date Posted: April 5, 2022
HUD announced that it is making $3,285,353 available to agencies and organizations to fight housing discrimination related to the COVID 19 pandemic. The money is to be used to enforce fair housing laws and education.
The funding may also be used for legal assistance, housing inquiries, and outreach. Agencies and organizations interested in obtaining the funding must apply by May 5, 2022.
Instructions on how to apply can be found here.
---
54th anniversary of the Fair Housing Act Spotlighted
Date Posted: April 11, 2022
HUD published a fact sheet marking the 54th anniversary of the passage of the Fair Housing Act. The fact sheet lists HUD's actions regarding Fair Housing, starting from January, 2020.
The fact sheet can be read here.
---
HUD acknowledges National Community Development Week
Date Posted: April 11, 2022
HUD has published a fact sheet, acknowledging the week of April 11th through April 15th as National Community Development Week.
A fact sheet states that the proposed 2023 HUD budget for the Community Development Block Grant and HOME Investment Partnerships program to be $3.8 billion, and $2 billion, respectively.
HUD defines the CDBG as a program that provides "annual grants to states, cities, and counties to develop viable urban communities by providing decent housing and a suitable living environment, and by expanding economic opportunities, principally for low- and moderate-income persons."
The HOME program is defined by HUD as "grants to states and units of general local government to implement local housing strategies designed to increase homeownership and affordable housing opportunities for low and very low-income Americans."
More information can be found on the fact sheet here.
---
HUD Announces Key Staff Appointments
Date Posted: April 11, 2022
HUD announced the addition of many key HUD staff appointments and promotions of staff positions, including all 10 Regional Administrators.
The entire list of staff appointments can be found here.
---
Other Affordable Housing News
Disney and Universal announce plans to build affordable housing in FL
Date Posted: April 6, 2022
Disney announced plans last week to construct 1,300 new affordable housing units in Orange County, Florida. The entertainment company will build the housing development on 80 acres of land situated close to its Magic Kingdom Park in Orlando.
Disney's housing development plans come in the midst of criticism leveled toward Disney concerning low wages for its employees. A start date of construction has not been announced.
Also, Universal Parks & Resorts announced it will create 1,000 units of mixed-income housing near the site of Universal's future Epic Universe park, and has hired Wendover Housing Partners to build the housing units. The date Universal plans to start building is unknown.