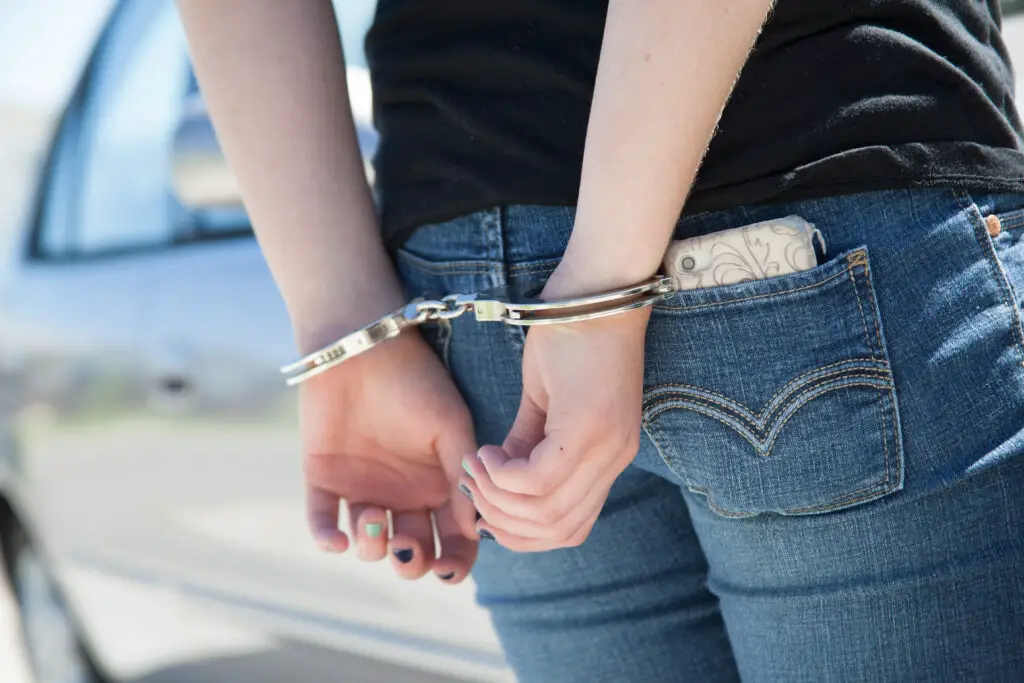 Just last year, New Jersey became the first state in the nation to pass a law prohibiting landlords from checking an applicant's criminal history background as part of the application process. 
After much debate and the combined efforts of civil rights organizations, New Jersey Governor Phil Murphy signed the Fair Chance Housing Act (FCHA) into law on the first federally-recognized holiday of Juneteenth. The holiday celebrates the end of institutional slavery in America.
What does the law say?
The law makes it illegal for landlords to run a criminal history background check before making a conditional offer to rent to an applicant; unless the applicant has been identified as a sex offender or convicted of manufacturing meth in federally assisted housing.
Only after the landlord makes a conditional offer to rent to the applicant, may the landlord run a criminal history background check.
Landlords also can no longer ask about or rely on certain types of criminal records to deny housing to an applicant.
Criminal records that cannot be used against an applicant are as follows:
      Arrests or charges that have not resulted in a criminal conviction
      Expunged convictions
      Convictions erased through executive pardon
      Vacated and otherwise legally nullified convictions
      Juvenile adjudications of delinquency; or records that have been sealed
The FCHA also prohibits landlords from requiring drug or alcohol testing of an applicant or retaliating against anyone for filing a complaint against them.
What authority do landlords still have?
The New Jersey law calls the most serious crimes "indictable offenses," and categorizes them by degree.
Under the FCHA, an applicant can still be denied housing if the applicant has any of the following criminal convictions:
A conviction for murder, aggravated sexual assault, kidnapping, arson, human trafficking, sexual assault, endangering the welfare of a child in violation of N.J.S.2C:24-4(b)(3);
A conviction for any crime that requires lifetime state sex offender registration;
Any conviction for a 1st degree indictable offense or release from prison for that offense, within the past 6 years;
Any conviction for a 2nd or 3rd degree indictable offense, or release from prison for that offense, within the past 4 years; and
Any conviction for a 4th degree indictable offense, or release from prison for that offense, within the past 1 year.
A landlord cannot use any convictions older than six years for 1st degree indictable offenses, four years for 2nd and 3rd degree offenses, and one year for 4th degree offenses.
If a landlord finds the applicant's criminal record contains convictions for any of those specific crimes, the landlord still has the right to withdraw their conditional offer to rent to the applicant.
Renter protections remain far into the process
Still, one of the strengths of this law lies within the rules of the withdrawal process.
To withdraw their offer to rent to an applicant, the landlord must perform an "individual assessment" based on many factors, including:
Nature and severity of any offenses
Applicant's age at the time of any offenses
How recently any offenses occurred
Any information the applicant provided in their favor since any offenses
If any offenses happened again in the future, whether that would impact the safety of other tenants or property
Whether any offenses happened on — or were connected to — property that the applicant rented or leased
The landlord must provide a Disclosure Statement to the applicant before using the applicant's criminal history background as part of the decision process to withdraw the offer.to rent to the applicant.
The model Disclosure Statement, available from the New Jersey Attorney General's office, informs the applicant of their rights to dispute within ten days of receiving the Disclosure Statement, documentation the landlord used to deny the applicant's rental application.
The landlord must inform the applicant of their right to dispute what the landlord found in the applicant's criminal history, question inaccuracies and be allowed to submit evidence of rehabilitation.
If the landlord chooses to withdraw the offer to rent to the applicant, a separate form called a Notice of Withdrawal must be given to the applicant. The Notice of Withdrawal lists the reasons for the withdrawal of the conditional offer to rent and contains information about the applicant's right to appeal the withdrawal.
The applicant has the right to request copies of all the information the housing provider relied upon in making the withdrawal within 30 days of receiving the Notice of Withdrawal, and the landlord must provide the information to the applicant free of charge within 10 days after the request.
What this means for renters with a criminal background
Many of the indictable offenses that a landlord can use to withdraw their offer to rent are for heinous crimes, and can understandably be grounds to deny an application for housing.
But the New Jersey law can help prevent situations that are too harsh on even the worst offenders. I can recall an instance of this when I was a Section 8 intake worker two decades ago.
A social worker had brought an elderly and polite man into my office to apply for housing. I had ran the required criminal background check, and found that he served 20 years in prison for manslaughter, and was recently paroled. I had to deny his application.
It took some time to explain to the elderly man why he was being denied; and once he understood, he smiled and said "thank you" as he left.
Even today, I still feel terrible about denying that man housing. He served his time, but still was getting punished.
I believe that if the New Jersey law had been in place back then in my area, it would have forced an assessment of the denial, and I could have given this man a better chance to obtain decent housing.
Earlier this year, HUD Secretary Marcia Fudge said the following about housing for persons with a criminal record:
"The President and I believe that everyone deserves a second chance and a stable home from which to rebuild their lives. No person should exit a prison or jail only to wind up on the streets. To that end, HUD is committed to taking a comprehensive approach to addressing the housing needs of returning citizens and people with criminal records, and by doing so, increasing public safety within our communities."
Laws are still needed in other states
Approximately one-third of all American adults have a criminal record.
Over the past 30 years, state and federal governments have become more understanding of the needs of persons re-entering society from prison, and how strict laws and stringent interpretations of policies have hurt families and individuals. 
New Jersey is leading the way to bring fairness in housing for applicants with criminal histories, but more work is needed. Other states need to understand their citizens' housing needs, and how much a law like the FCHA helps keep families from breaking up or being forced into  homelessness. 
To ban a family from renting a home because of a family member's criminal history — no matter the alleged crime — is not just unfair, but discriminatory in many situations.
New Jersey residents who feel that they have faced housing discrimination can contact the New Jersey Division on Civil Rights (DCR) here. Complaint must be filed with DCR within 180 days of the allegedly discriminatory conduct.