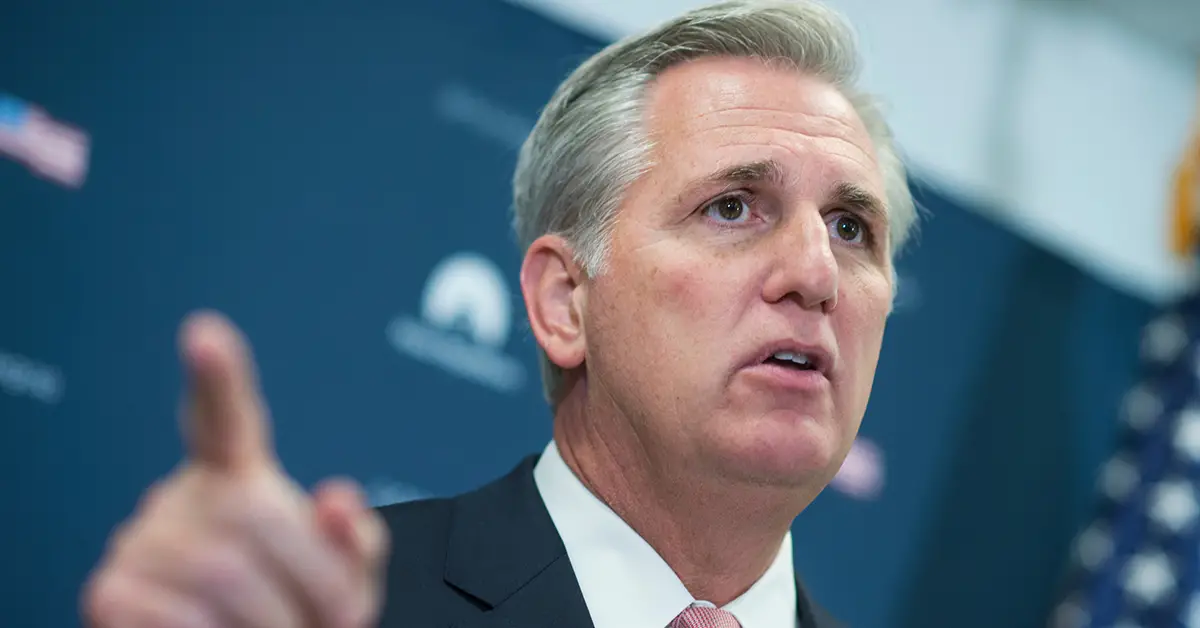 Republicans now have a majority in the House of Representatives, and have promised steep cuts in domestic spending. These cuts would hit affordable housing and other safety net programs hard.
The House Budget Committee Chair, Jodie Arrington (R-TX), released a list of spending cuts that total almost $1.3 trillion. The proposal also calls for added work requirements for those receiving federal assistance, including housing assistance. 
Newly elected Speaker Kevin McCarthy also promised his caucus he will not support any budget that does not cut spending back to FY 2022 levels. He also promised not to make cuts to Defense, Social Security, or Medicare.
McCarthy's proposal would mean a 24% cut to domestic programs. This includes affordable housing, environmental protection, SNAP, TANF, and other programs that help low-income Americans. A HUD's budget cut of this size may lead to some low-income renters losing their housing assistance.
Keep scrolling for more top headlines in affordable housing this week 🔽
Landlord discussion highlights principles to reduce evictions
Landlords who operate affordable rentals agreed on several principles that all landlords should follow to reduce evictions. Tenants and landlords alike benefit when evictions are avoided.
Landlords who follow these principles will have better relations with their tenants and reduce the number of evictions they need to file:
Remove barriers to housing searches, like making sure tenant screening practices are fair.
Use clear and accessible communication throughout the tenancy.
Connect tenants to community resources such as financial counseling, food assistance, health care, and eviction diversion programs.
Allow flexibility in payment terms to help tenants avoid eviction.
Commit to using eviction diversion programs first in cases of nonpayment or late rent.
These principles came out of a discussion among mission-oriented owners and operators of affordable housing. The discussion was convened by the Urban Institute and Enterprise Community partners.
Senate hearing shows bipartisan support for affordable housing
The Senate Committee on Banking, Housing and Urban Development held a hearing on the 'State of Housing 2023.' It was the Banking Committee's first hearing of the 118th Congress, and showed bipartisan support for some affordable housing issues.
Expert testimony was provided by Harvard's Joint Center for Housing Studies, the National Association of Home Builders, and Housing Assistance Council. 
All of the experts agreed that the nation is in a severe housing affordability crisis caused by a shortage of new housing. They also agreed that the shortage is most severe for apartments affordable to low-income renters and modest starter homes for first-time homebuyers.
Both Democratic and Republican senators agreed with the experts' assessment, although there were some differences on how best to address the problems.
Older homeless adults struggle to get permanent supportive housing
Older homeless adults are less likely than younger adults to receive permanent supportive housing. Compared with younger adults, older adults were more likely to exit homelessness by:
Moving in with family.
Passing away while homeless.
Finding solutions outside of the homeless services system.
Older Black adults are also disproportionately exiting homelessness through incarceration, while older white adults are more likely to receive permanent supportive housing.
These and other findings come from a new report by the National Alliance to End Homelessness (NAEH). Connecting Older Adults to Housing: Examining Disparities analyzes 2018 federal data regarding how older adults exit homelessness and related issues.
---
Check back every Wednesday to get the latest affordable housing news from Affordable Housing Online!