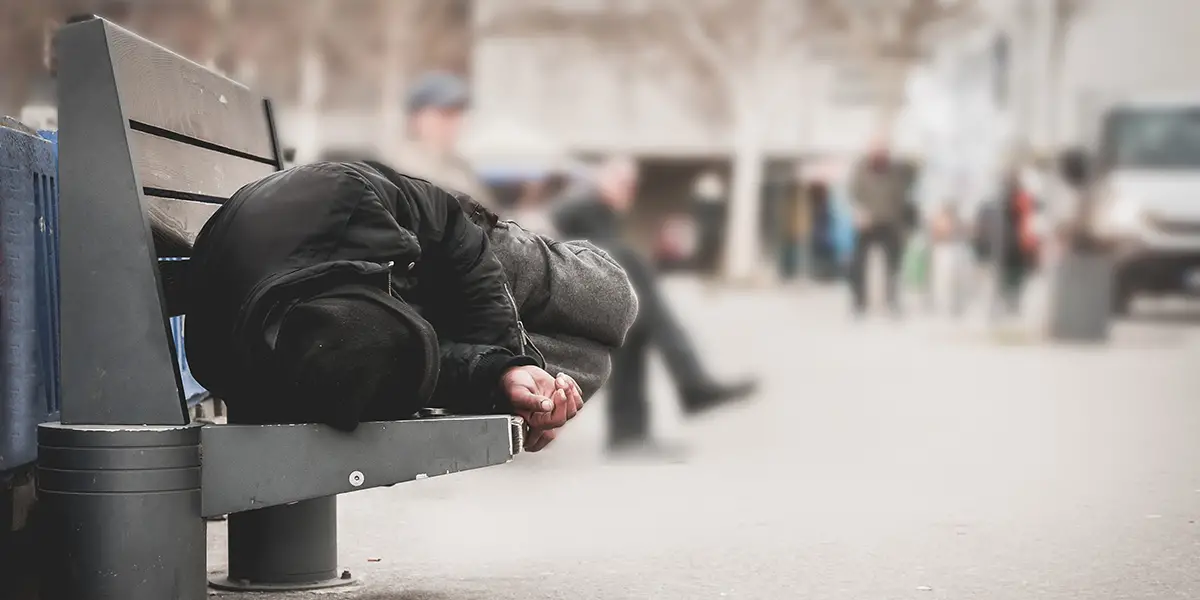 The Biden administration launched a new effort last week called the ALL INside Initiative to help unsheltered people around the nation. This will make it easier and faster for select communities to provide shelter, housing, and services for people without shelter.
Chicago, Dallas, Los Angeles, Phoenix, Seattle, and the State of California were chosen for the initiative. Half of the nation's homelessness population lives in these communities.
The ALL INside Initiative is part of the Biden administration's plan to reduce homelessness 25% by 2025.
To achieve this, a federal official will be dedicated to each location to help cut through red tape. There will also be teams deployed across more than a dozen federal agencies. The teams will coordinate resources and direct them to helping unsheltered people in the participating communities.
Agencies will also work together removing barriers to receiving government-issued IDs and accessing benefits. They will also advise local governments on using different programs to provide supportive services and health care for those without shelter.
Keep scrolling for more recaps about the latest news in affordable housing 🔽
Emergency Rental Assistance reduced debt and anxiety during pandemic
Emergency Rental Assistance (ERA), eviction moratoriums, and other programs helped millions of low-income renters avoid eviction and stay in their homes during the pandemic. New research shows that ERA in particular reduced rental arrears, rent-related debt, and anxiety during this crisis.
Published in the Russell Sage Foundation Journal of Social Sciences, the study noted that eviction filings were dramatically reduced during the pandemic. The researchers also found that tenants who received ERA were less likely to owe back rent and less likely to borrow so they could cover the rent.
Renters who received ERA also reported feeling anxiety, or "uncontrollable worrying," much less often than those who did not receive ERA.
Receiving ERA did not stop low-income renters from taking other drastic measures to cover their expenses. Many renters still reported cutting back on food or medicine so that they could pay their bills and keep up with the rent.
Cities oppose laws that promote building affordable housing
Communities in California and Massachusetts are resisting affordable housing goals set by the states, according to a Bloomberg CityLab report published this month.
Both states have enacted statewide affordable housing goals to address the affordable housing crisis. And in case cities continue to resist new rental housing, both states have also enacted builder's remedy laws to benefit developers.
The CityLab article examines how builder's remedy laws have local communities feeling the heat when they stall on affordable housing goals and new building permits.
Builder's remedy laws allow affordable housing developers to sidestep local zoning and permitting when cities fail to meet their affordable housing goals.
These laws typically allow developers to build new rental housing anywhere it is feasible. This includes tall buildings in areas with height restrictions, or even in neighborhoods zoned for single-family housing only.
The idea is that cities would rather submit housing plans and meet affordable housing goals than be at the mercy of housing developers.
However, CityLab reports that many communities in California and Massachusetts are resisting housing targets, and challenging builder's remedy.
In Southern California, less than half of the 200 cities that had housing plans due approved their plans. Some cities passed plans with goals they obviously could not meet. The City of Huntington Beach enacted a local ban on using builder's remedy in defiance of the state. The state has challenged the ban with a lawsuit.
Builder's remedy laws are an extreme measure, but cities can keep control over how they grow. All they have to do is make sure they encourage more affordable rental housing and approve the permits to make it happen.
Check back every Wednesday to get the latest affordable housing news from Affordable Housing Online!