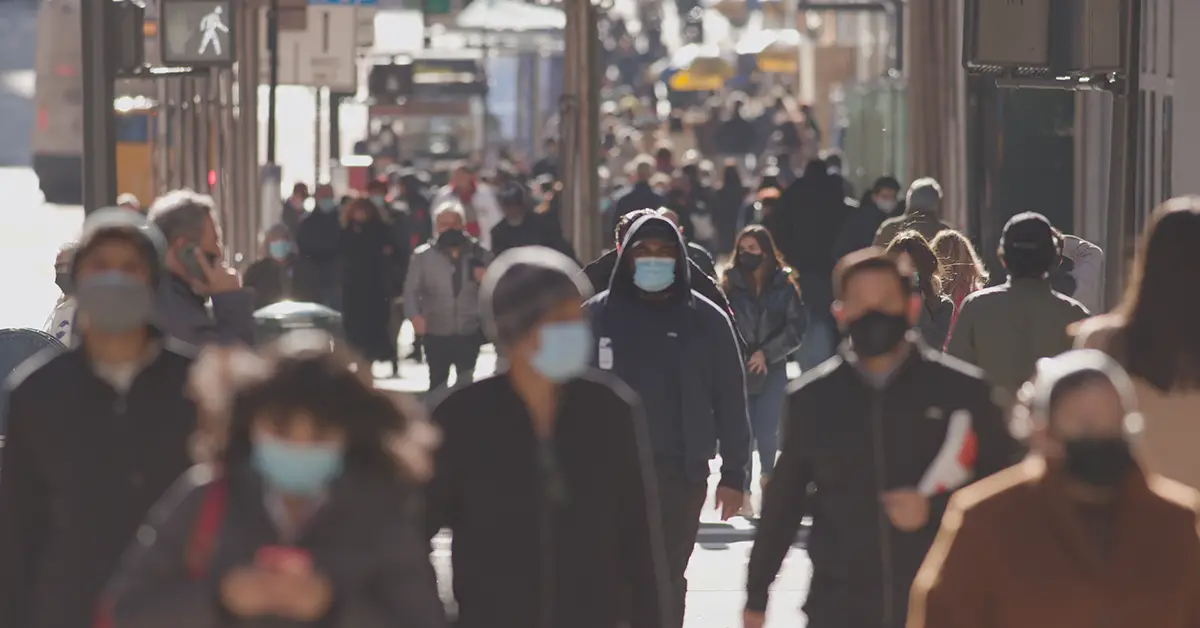 Federal pandemic emergency declarations will end in May
The Biden administration announced that it will end COVID-19 emergency declarations on May 11, 2023. This means that federal programs that provided emergency support during the pandemic will be winding down over the next few months.
Low-income renters around the country have benefited from the federal government's assistance during the pandemic. Millions of low-income renters kept their homes because of federal Emergency Rental Assistance.
The Trump administration originally issued two pandemic emergency declarations in 2020. The Biden administration is extending the end dates to May 11. This will allow state and local governments to phase out assistance programs and end regulatory waivers.
Keep scrolling for more top headlines in affordable housing this week 🔽
Homeless encampment swept by govt near White House
On February 15, a homeless encampment in Washington, DC's McPherson Square was cleared out by the National Park Service. Only six of the 50 people living at the site were placed in housing or shelters the day of the sweep.
The District of Columbia has thousands of emergency housing vouchers available, but has struggled to place homeless residents in permanent housing. Like many local governments, DC is also struggling with staffing shortages brought on by the pandemic. This has made it harder to process applications and help residents find housing where they can use their vouchers.
Some of the delay also is because some landlords refuse to take housing vouchers. The District has banned discrimination based on source of income. This means that landlords cannot discriminate against renters because they are using vouchers. DC recently won a case against landlords who discriminate against low-income residents with vouchers.
The sweep was originally planned for April. Local advocates have criticized the Biden administration for breaking up the camp during the winter months. National housing organizations have criticized the Biden administration for violating its commitments to finding permanent housing for people without shelter.
Universal access to legal counsel reduces eviction judgments, research says
When low-income renters are first served eviction notices, in many states they are asked to provide responses before their court dates. New research from New York University's Furman Center finds that cases with non-answers from tenants are more likely to result in default judgments and evictions.
In New York State from 2016-2022, 54% of eviction notices had non-answers and 20% of these cases resulted in default judgments. Among the cases where tenants answered the court, only 11% resulted in default judgments.
The research also suggests that having legal counsel reduces the number of cases with non-answers and cuts the number of default eviction judgments. 
The Furman Center looked at New York City's Universal Access to Counsel program. They found that landlords were more likely to work with tenants and settle informally out of court when they anticipated that renters would have legal counsel.
Check back every Wednesday to get the latest affordable housing news from Affordable Housing Online!