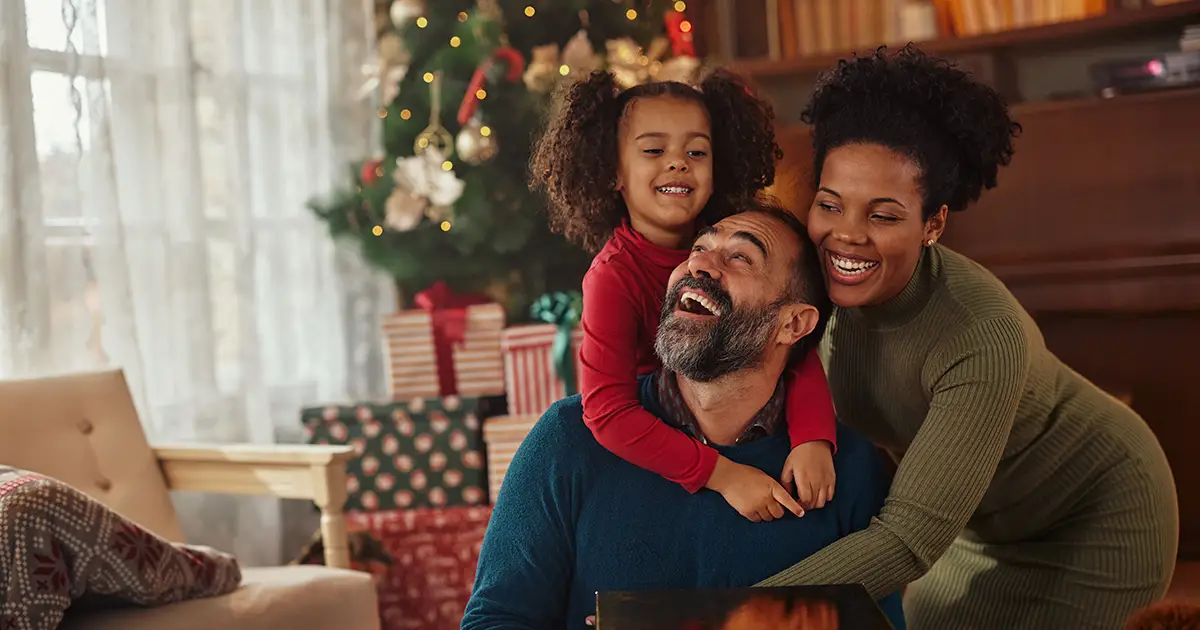 As renters across the country get into the holiday spirit, low-income households can have a hard time finding time and money to celebrate with friends and family.

There are ways for households facing difficult times to get help so they can enjoy quality time with loved ones, eat delicious meals, and of course, have gift exchanges.

Affordable Housing Online has gathered information on assistance programs in the U.S. to help make the holidays for families and individuals a little brighter and relaxing.

Similar to efforts for Thanksgiving, housing authorities and local organizations are committed to offering services to those in need this time of year.

Some of the many ways these organizations help during holiday season include:

• Scheduled dinners and luncheons, or meal pick-ups.
• Holiday activities like parades, door decorating contests, and parties with visits by Santa.
• Gift donations for residents, including gift cards for dinner, toys, and clothing.
• Toy drives for children.
• Partnering with local businesses to provide for local residents.

There are different ways to get holiday assistance for low-income households during the holidays:
Search for local help online.

The easiest way to search for holiday assistance programs in your area is by searching online.

For example, if you live in Los Angeles, type 'Holiday assistance in Los Angeles, CA' in the search bar. Or if you need more specific help for example, with toys you would type 'Toy assistance in Los Angeles, CA' in the search box.

The search results should offer links to local services, such as:

Salvation Army
A program called Angel Tree collects information about children, and what they would like as a gift. The information is then written on tags at big retail stores, and hung up for shoppers to pick up a tag and shop for that child. The gift is then donated to the store, and the Salvation Army delivers it to the child.

Toys for Tots
The U.S. Marine Corps provides toys for low-income children.

Operation Santa
Organized by the U.S. Postal Service, generous donors read cards that children mailed to Santa, and ship a gift on behalf of the North Pole.

Adopt a Family
Sponsors a family for the holiday season.

Prison Fellowship
This charity helps children with incarcerated parents receive gifts during the holiday season.

There are also organizations that not only provide assistance for the holiday season, but also year-round:

• Charities
• Food banks and pantries
• Religious organizations
• Meals on Wheels
• Shelters
• Masons, Lions and similar organizations

If you can't find any assistance on your own, there is a way to search for organizations that participate in holiday programs.

Contact your nearest United Way.

United Way is an organization that collects funds for local charities, coordinates relief services, counsels, and refers clients to cooperating agencies.

Use the United Way tool on its website to find your nearest United Way by zip code, or location. A website, address, and phone number is provided for each location.

In case United Way assistance cannot be found, there may be other assistance for low-income residents of a HUD housing authority. These services, however, are only available to current residents.

Contact a HUD housing authority.

If you are a housing authority tenant, contact the office to find out if there are any Holiday services available.

Housing authority residents can visit the office's website, or call for information. You can find a list of housing authority contact information by state here.

Here are just a few examples of holiday events that have been organized by housing authorities:

• Newport Housing Authority accepted gifts for their residents' children.
• The Bristol Redevelopment and Housing Authority let their residents participate in a door decorating contest for prizes.
• Lumberton Housing Authority participated in a Christmas parade. That carried employees, residents and board members.
Our team at AHO hopes this information can help individuals, families and children this holiday season. From all of us here at AHO, we hope you have a safe and happy holiday season.
Happy Holidays from Affordable Housing Online!