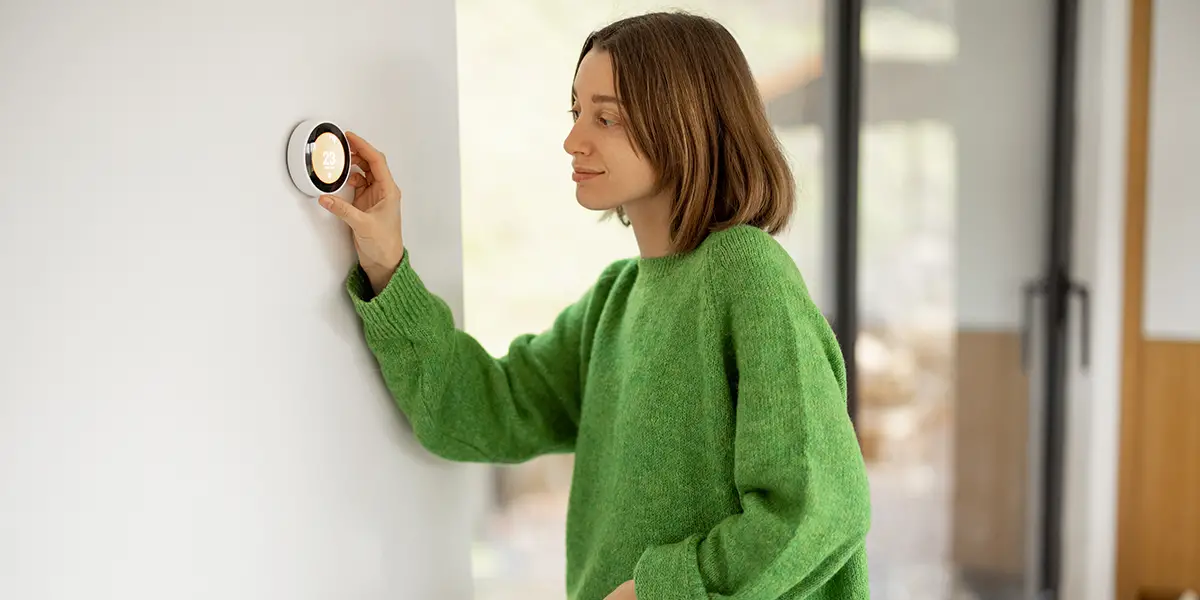 Utility companies around the nation offer a range of energy assistance programs that help cash-strapped families lower their energy bills. But new research from The American Council for an Energy-Efficient Economy (ACEEE) shows that low-income households are underserved by these programs.
ACEEE looked at access to energy efficiency programs across the country. ACEEE's report found that low- and moderate-income households, renters, and households identifying as Black, Latino/a, rural, or Non-English speakers are underserved by energy efficiency programs.
These groups participated less in energy incentive programs. They also had fewer available options for energy efficient equipment that is eligible for incentives.
The authors note that unequal access to energy efficiency programs has negative impacts on families. They face high energy burdens, have home comfort and safety issues, and experience more health problems.
Keep scrolling for more recaps about the latest news in affordable housing 🔽
Thousands will lose rental vouchers if debt ceiling deal is approved
Tens of thousands of families will lose their rental assistance if a new deal to raise the debt ceiling is passed in its current form.
President Biden and House Speaker McCarthy (R-CA) reached agreement to suspend the federal debt ceiling until January 2025, after the next presidential election. In return for suspending the debt ceiling, President Biden agreed to federal spending caps over the next two years.
But "freezing" federal spending is really just a cut in disguise. Many Department of Housing and Urban Development (HUD) programs need annual increases to keep up with inflation, rapidly rising rents, and higher interest rates.
The National Low-Income Housing Coalition (NLIHC) says that this shortfall would mean "tens of thousands of households will be at risk of losing rental assistance."
The debt ceiling deal would also impose new work requirements on those receiving SNAP and TANF benefits, but veterans, people experiencing homelessness, and young adults leaving foster care would be exempt under the deal.
Republicans support work requirements to reduce the rolls and cut program spending. However, the Congressional Budget Office (CBO) estimates that SNAP work requirements will increase program spending $2.1 billion over 10 years, and save the TANF program only $5 million over the same period.
The House approved the debt ceiling deal on May 31 with a bipartisan 314-117 vote. The Senate needs to approve it before June 5, when the Treasury Department says the federal government will not be able to pay its bills.
HUD launches new Fair Housing information website
The Department of Housing and Urban Development launched a new website with Fair Housing and Civil Rights information for housing providers.
Much of the information is geared toward housing agencies and making sure that they comply with Fair Housing and civil rights laws. However, there are also resources that explain what counts as housing discrimination and what protections low-income renters have.
Most helpful is a link to FHEO's portal for filing housing discrimination complaints. The portal explains all the steps renters must take to file a complaint, and allows complaints to be filed online. It also explains how to file complaints by email, phone, or mail.
Financial well-being declined in 2022, according to Federal Reserve
American households experienced a "marked decline" in financial well-being in 2022 over the previous year, according to an annual survey by the Federal Reserve Board. 
There was a huge increase in the number of people who reported they were "worse off" than the year before, rising from 20% in 2021 to 35% in 2022.
2022 also a decline in the share of people who could cover small emergency expenses with cash on hand. In 2022, 63% reported that they could cover a $400 emergency expense just with cash, down from 68% in 2021.
Almost 1 in 5 respondents (18%) said that they could pay no more than $100 cash to cover an emergency expense.
Check back every week to get the latest affordable housing news from Affordable Housing Online!