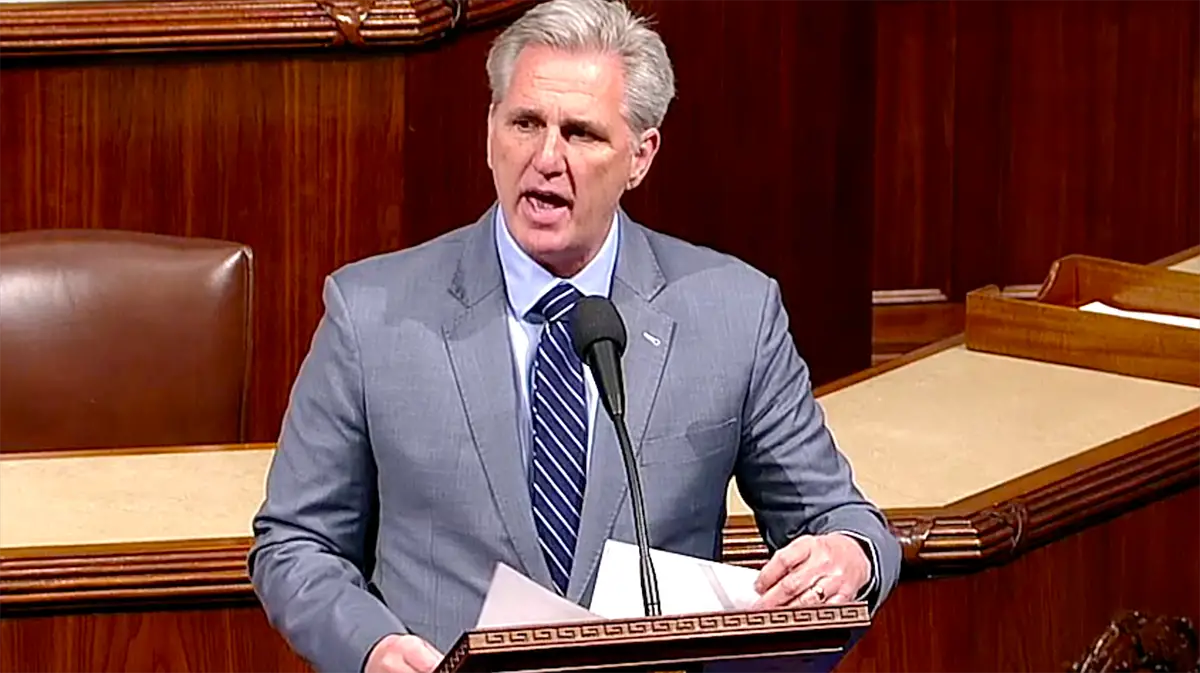 House Republicans have proposed safety net spending cuts that would leave almost 1 million low-income households without rental assistance.
In exchange for lifting the nation's debt limit, House Republicans are demanding funding cuts in non-defense spending. As a result, House Speaker Kevin McCarthy (R-CA) has supported a proposal to freeze spending at FY 2022 levels.
Because of high inflation over the last two years, this would result in drastic cuts to programs that help low-income families. This means that SNAP, Medicaid, Children's Health Insurance, and affordable housing benefits are all on the chopping block.
The Secretaries of Housing and Urban Development (HUD) and Department of Agriculture (USDA) estimate that this freeze would result in a 22% cut to affordable housing programs in FY 2024.
In total, up to 989,000 households would be dropped from HUD and USDA rental assistance programs if these spending cuts were enacted:
640,000 households would lose their Section 8 Housing Choice Vouchers.

More than 430,000 of these families would be evicted from Section 8 housing.

286,000 households would lose their assistance in properties with Section 8 Project-Based Rental Assistance.
40,000-63,000 households would lose USDA Section 521 Rural Rental Assistance.
The White House has released state-by-state fact sheets that show how freezing spending would hurt local communities and low-income residents. It covers a variety of federal programs, including food assistance, healthcare programs, community development resources, and transportation funding. The state fact sheets can be found on the White House's website.
Keep scrolling for more summaries about the latest news in affordable housing 🔽
NYC Public Housing tenants demand relief from pandemic back rent
Public Housing tenants in New York City are demanding that the state budget includes funding to cover their $466 million in back rent since the beginning of the COVID-19 pandemic.
New York State's $3 billion pandemic Emergency Rental Assistance Program (ERAP) excluded Public Housing tenants. The state said that Public Housing Agencies could be reimbursed only after all private landlords had been paid. And many of those private landlords are still waiting on ERAP payments, which leaves Public Housing residents in New York out in the cold.
The New York City Housing Authority (NYCHA) says that 31,000 Public Housing tenants had applied for ERAP funds. The agency is already strapped for cash, and many of these residents will soon face eviction unless they receive assistance from the state. This follows a nationwide trend where growing numbers of residents have been evicted from federally assisted housing because of the economic crisis caused by the pandemic. 
NYCHA also has a $40 billion backlog in repairs on its 178,000 apartments. The rent backlog means that it will have to delay many of these repairs and improvements.
Veterans Administration sets 2023 goals for preventing veteran homelessness
The Veterans Administration (VA) announced its 2023 goals for preventing and ending veteran homelessness. The VA's goals this year build upon the success in reducing homelessness among veterans over the last decade.
By the end of 2023 the VA pledges to:
Place at least 38,000 homeless veterans in permanent housing. Last year the VA exceeded this goal by 6%, providing housing to more than 40,000 homeless veterans.
Make sure that at least 95% of the veterans housed do not return to homelessness during the year.
Among those veterans who return to homelessness, ensure that at least 90% are rehoused or on the path to rehousing by the end of 2023.
Engage with at least 28,000 unsheltered veterans to help them find housing and supportive services. This would be a 10% increase over last year in outreach to unsheltered veterans.
The federal government has adopted a "Housing First" approach to helping homeless veterans. Housing First gets veterans into stable housing as quickly as possible, plus provides "wraparound" services so that veterans have the tools they need to stay in their homes.
Housing First has been extremely successful getting homeless veterans into permanent housing. The number of homeless veterans has fallen by 11% since 2020, and by 55% since 2010. More than 80 local jurisdictions have effectively ended veteran homelessness using the Housing First approach.
Check back every Wednesday to get the latest affordable housing news from Affordable Housing Online!